Kyler Harris – Bozeman Real Estate Agent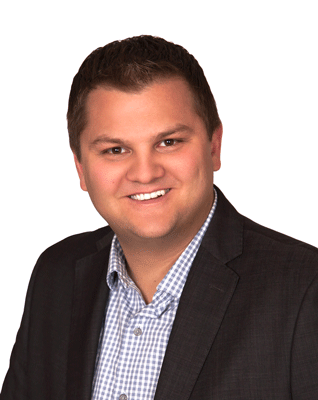 I know, I know… Another real estate agent in Bozeman. Trust me; I cringe at the sound of it as well. It seems as if everybody and their uncle has a real estate license nowadays. So, then why did I join the flock, and jump into the deep waters of Real Estate in Bozeman? Well, to answer that you have to know a little bit more about me. You see, I am programmed a little bit different than most. I have a wire crossed somewhere that causes me to go to extraordinary lengths in order to serve people. For instance, I love playing hockey. If I could play hockey every day of the week I would. Yet, I turned in my stick and pads for a whistle because somewhere deep down inside I find pleasure knowing that the players, appreciate that they can play the great sport of hockey because I am out there officiating it.

You see, I'm not in real estate to sell houses or make a paycheck. I'm in real estate to serve people. I'm in real estate because I know the feeling of having a key to your new home slid across the closing table to you. I know the pure bliss of eating Chinese food while sitting on the floor because you haven't unloaded the U-Haul yet. I'm in real estate because I have a burning desire deep down inside me to serve people. This is the biggest asset that I can possibly bring to the table. I genuinely want to serve people in the largest transaction of their lives. I celebrate vicariously through my clients when they get to show their children their new bedroom. I am fulfilled by the opportunity to help people. That's why I am in real estate, to serve you.

Check out the map below to see what I have been up to.


Proudly Serving:
Bozeman, Belgrade, Big Sky, Livingston, Manhattan, Three Forks, Gallatin Gateway, Ennis, and surrounding areas.